Warren Gatland has been named British and Irish Lions head coach for the 2021 tour to South Africa.
Gatland will leave his role as Wales coach after this year's World Cup in Japan and will become only the second person after Sir Ian McGeechan to take charge of the Lions on three consecutive tours.Sponsored link
The New Zealander will begin his role in August 2020 and will work exclusively for the Lions until the tour concludes 12 months later.
The 55-year-old led the Lions to victory on their 2013 tour of Australia, with the 2017 tour of his native New Zealand finishing all-square after the decisive third Test ended in a thrilling 15-15 draw at Eden Park in Auckland.
Gatland said after the New Zealand tour two years ago that he would never coach the Lions again, but speaking after his appointment was revealed, Gatland said: "I love the Lions as a concept.
"There were parts of the New Zealand tour that were incredibly challenging. Any Lions tour, for players and coaches, is probably the hardest thing you will ever do. The scrutiny of the press is always something that's at the forefront of any Lions tour.
"But there's some unfinished business, having been involved as head coach in the previous two tours. I couldn't turn my back on this challenge of leading the Lions in South Africa.
"I know it's going to be tough, and the Lions have always found it difficult given how physical they (South Africa) are."
Gatland's appointment has been made two years before the tour to allow him to be involved in the planning and scheduling of the trip.
One item already on his agenda will be finding a new captain to replace Sam Warburton, who led the Lions in Australia and New Zealand but retired last year.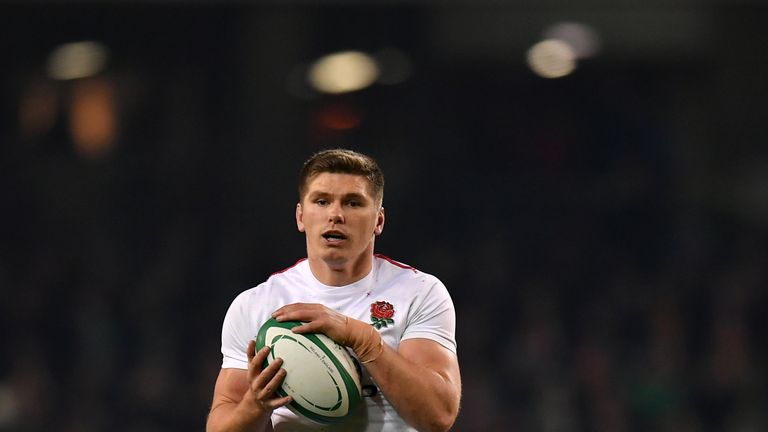 Gatland already has his eye on a couple of contenders, explaining: "First of all, I think it's got to be someone who's got the respect of everyone in the squad. Ideally you want someone to be coming from a team that's performing well and been successful.
"Alun Wyn Jones probably comes to mind at the moment, in terms of what he's achieved in the game. Owen Farrell has been incredibly successful as well.
"Those two are players you would talk about if you were picking a team right now, but two years is a long time and you never know what's going to happen in the game."
Gatland, who was an assistant on the 2009 Lions tour to South Africa, insisted the 2021 tour will be his swansong as the Lions head coach.
Asked if it would be his last tour in the role, he said: "Yeah I think so. The challenge for me as a head coach is to go undefeated in a Test series, and if I was able to achieve that I think it would be pretty special.
"I've been extremely privileged to have the honour of being involved, and this will be my fourth tour."